How can you reach the Wildlife Release Station?
Approximately seven kilometres outside of a quaint little riverside village named Chi Phat you will find our Wildlife Release Station in Koh Kong. Nestled in the 'Amazon of Asia', or the Cardamom Mountains, you will find this rustic little station operating to release animals confiscated from illegal wildlife traffickers back into the wild, giving them a second chance at life. Down windy narrow dirt forest trails on the back of a moto is the only way to get there, and forms part of the adventure and charm of an overnight visit to the station.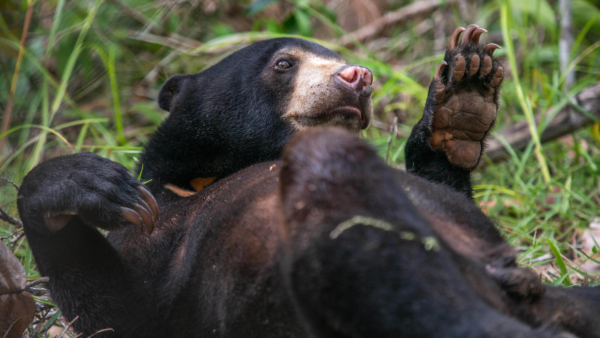 Wildlife Release Station – Accommodation
The accommodation is basic — wooden chalets, cold showers, solar power and limited internet access — but it's an opportunity to disconnect from our devices and reconnect with nature. The schedule is up to you; jump in a hammock with a book; go on a hike with one of our experienced guides; or track released animals with the Keepers!
But the one thing you won't want to miss is feeding time! As the station is an operating release station year round there is often a small collection of animals that are in various stages of the release process. Your chances of being present at the actual time of a release are minimal, we like to be upfront and honest about this, however, we do not believe, and guest feedback would tend to indicate, that won't put a damper on your stay. Learning about the release process, the individual stories of the animals present, and then seeing a few releases who have gone on to call the station home ensures you'll have an unforgettable experience.
Sambar deer, leopard cats, sun bear, langurs, hornbills, and arguably one of the biggest drawcards, and what makes this an overnight adventure, pangolins!! Currently, the only captive breeding and release facility for this critically endangered species in Cambodia, your chances of coming across this species in the wild are, well, you're more likely to win the lottery.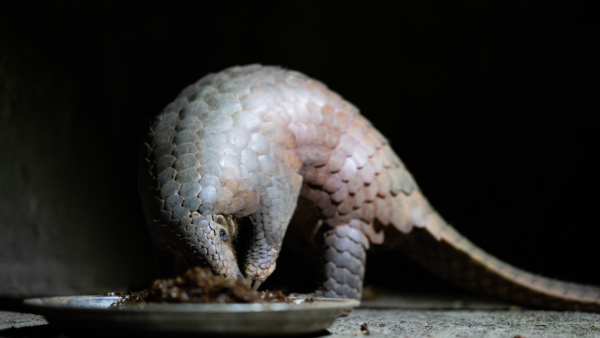 So this is really a unique opportunity, getting to observe this species at their nightly feeding, which is why we have guests join us overnight. In addition to the relaxed jungle vibes, the creatures on their journeys back to the wild and the ability to disconnect from the outside world for a night or two, our Wildlife Release Station offers some of the best home-cooked Khmer food you'll find anywhere in Cambodia.
The Keepers, come cooks, have even picked up a few trips and tricks from our international visitors and can surprise you with a few dishes from abroad and can even cater to most dietary requirements.      
With 100% of the proceeds from your stay helping to keep the station in operation, why not make a booking now?  
This tour gives visitors an exclusive opportunity to see wildlife conservation firsthand, and experience Cambodia's unique natural heritage. Sleep in comfortable chalets, receive freshly cooked local meals, and meet the incredible staff that rehabilitates and releases animals rescued from the illegal wildlife trade. Activities include feeding resident wildlife, hiking into the jungle to spot local flora and fauna, swimming in crystal clear pools and setting camera traps to monitor released wildlife.