About Phnom Tamao Wildlife Rescue Centre
As the name suggests, Phnom Tamao is first and foremost a rescue centre. That means, we provide shelter, care and rehabilitation for rescued animals. Our number one goal for animals who arrive at Phnom Tamao is always release. However, release into the wild is not possible for every animal. That's because of where our animals come from.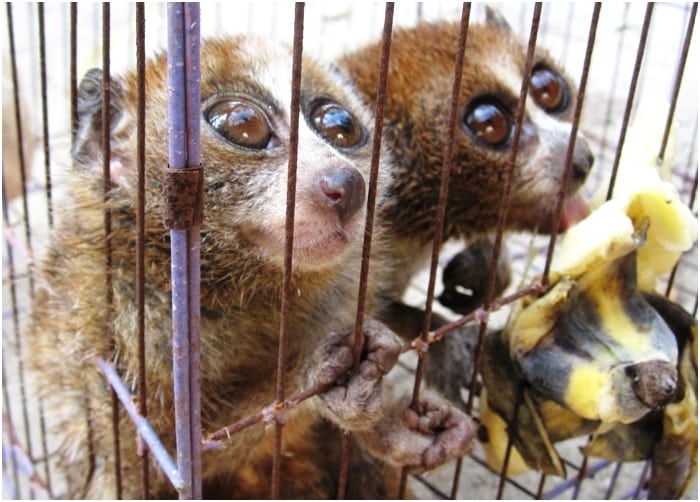 The Problem: Wild Animals for Sale 
The illegal wildlife trade is big business. Believe it or not, according to the United Nations Office on Drugs and Crime, wildlife and forest crimes make up the fourth largest illegal trade worldwide after arms, drugs and human trafficking. Some estimates put the value of the illegal wildlife trade as high as $23bn a year, with more than 100 million plants and animals trafficked annually.
Within this grim global picture, Southeast Asia has a central role. The region is home to a staggering array of wildlife, including elephants, tigers, bears, and pangolins. All of these animals and many more get caught up in the trade. The wildlife trade reduces animals to their teeth, skin and bones, in the name of dubious medicine, elite eats, and entertainment.
While experts remind us of the grave impacts of the trade, including for biodiversity and human health in the form of  emerging novel diseases, the first ones to feel the sting are the animals.
We're here to help.
Cambodia's wildlife police to the rescue
The Wildlife Rapid Rescue Team (WRRT), is Cambodia's only mobile wildlife crime investigation and counter-trafficking unit. Put simply, the team are on the frontlines of the war against the wildlife trade. Their investigations often start with a simple phone call to the Wildlife Crime Hotline, and end with wildlife traders behind bars.
Since 2001, the team has rescued over 72,000 animals from the trade in Cambodia. Those animals were saved from a world of pain, misery and death. Instead, they came to Phnom Tamao Wildlife Rescue Centre for care, rehabilitation and where possible, release.
Wildlife release is always our goal
Roughly 80% of those 72,000+ rescued animals were released into protected areas for a second chance at life in the wild. However, not all animals are suitable for release. We look after some 1,400 such animals at Phnom Tamao Wildlife Rescue Centre and the Wildlife Release Station.
Traumatic rescue stories are the norm and were it not for our intervention, many animals would likely be dead. To hear the stories of our ambassador animals, book our unforgettable Behind The Scenes tour. But if you can't visit, or want to support your favourite animal, our animal sponsorships are perfect!
Adopt an animal and track it
In the future, it's even possible that we offer the chance to adopt an animal and track it, as part of this project. Pangolins are about as "wild" as animals come, at least from the rehabilitation point of view because pangolins generally do not do well in captivity. That said, Wildlife Alliance  is one of a handful organisations in the world to successfully rehabilitate, release and track Sunda Pangolins in the wild. In fact, in the first nine months of 2021, 4 Critically Endangered Sunda Pangolins were released from the Wildlife Release Station and tracked in the Cardamoms Rainforest. We are incredibly proud of this achievement and will continue our pangolin post-release monitoring project into 2022 to add to the currently scarce body of knowledge on pangolins, the most trafficked animal in the world. When we have a large enough sample size to complete a comparative study of the benefits of hard versus soft-release success and survival rates, we will analyze the data and publish a scientific article. Stay tuned!
In the meantime, we are considering a new way to support rescued animals: the chance to adopt a wild animal and track it!  This new model of sponsorship would be available only for animals suitable for release. The chance to adopt an endangered animal and get updates of its journey through rehabilitation, release and life in the wild  is pretty unique, especially for pangolins! As such, tracking an animal would make a great gift for that dedicated animal lover in your life!
Wildlife rescues at Phnom Tamao and the Wildlife Release Station
Every year, the WRRT rescues thousands of animals from the wildlife trade. In the first nine months of this year, the team rescued 1,080 animals. Like Raya, not all of them end up living at Phnom Tamao. In fact, while all animals receive the best of care at Phnom Tamao, some animals just need conditions which only a forested site can provide.
You can Sponsor an Animal and Save a (wild) life!
All of our animals available for sponsorship are classified as threatened on the IUCN Red List, so every individual is important for conservation. The valuable funding from the sponsorships supports the care of rescued animals. Your sponsorship ensures that Chhouk the elephant, Raya the pangolin, and all our animals get the expert care, veterinary attention and specialised diet that they need. Your support means they enjoy a life worth living, even if they cannot return to the wild.
Whether you Sponsor an Elephant, Pangolin or Bear, animal sponsorships are a great gift!
Sponsoring your loved ones' favourite animal as a gift is a fantastic feel-good way to treat them! 100% of the profits go towards the care of rescued animals, so you know your gift is going to a good place. But elephants, pangolins and bears aren't the only ones! With 9 species ambassadors to choose from, you're bound to find one that you love! Sponsorships support their second chance at life in peace and comfort.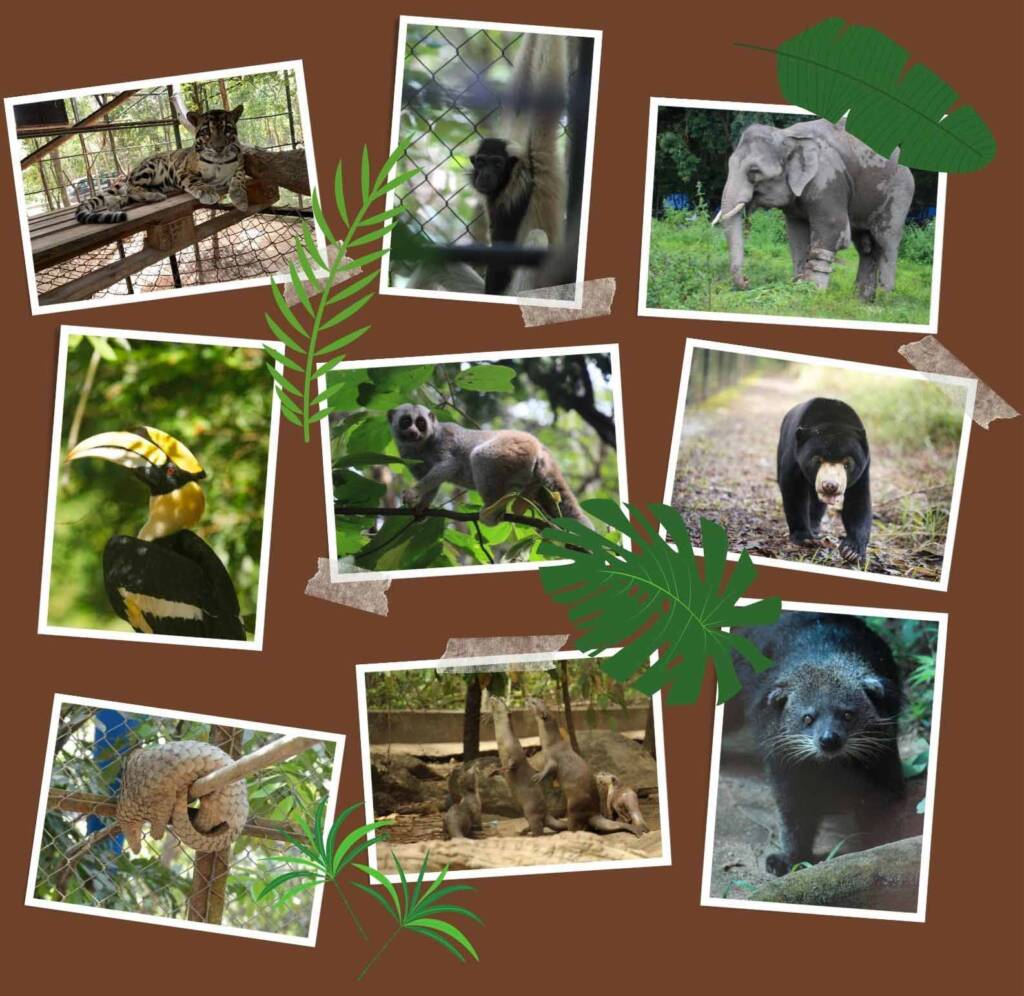 How to
sponsor an animal
in 3 easy steps
Step 1: Click this link to meet all the animals available for sponsorship.

Step 2: Decide your sponsorship level: Bronze, Silver or Gold

Step 3: Sign up using the form
That's it! Well, almost! If the sponsorship is a gift, be sure to specify in the comments section.
Now sit back and get ready to receive your email welcome pack! We aim to send this within three days so you can get to know your chosen animal. Keep an eye out for quarterly updates in your inbox to find out about your animal's antics!