Elephant populations are rapidly declining worldwide, and now more than ever, saving this iconic species needs to be a global priority.  To help raise awareness about the plight of elephants, we celebrated the 5th Annual World Elephant Day on August 12th.  Wildlife Alliance directly protects 720,000 hectares of tropical forest and preserves one of Asia's last remaining elephant corridors in order to prevent Cambodia's elephant population from disappearing.  We are celebrating World Elephant Day by honoring the four elephants closest to our hearts. Sakor, Lucky, Chhouk, and Jamram are the resident elephants at Phnom Tamao Wildlife Rescue Center and each of them has a unique rescue story.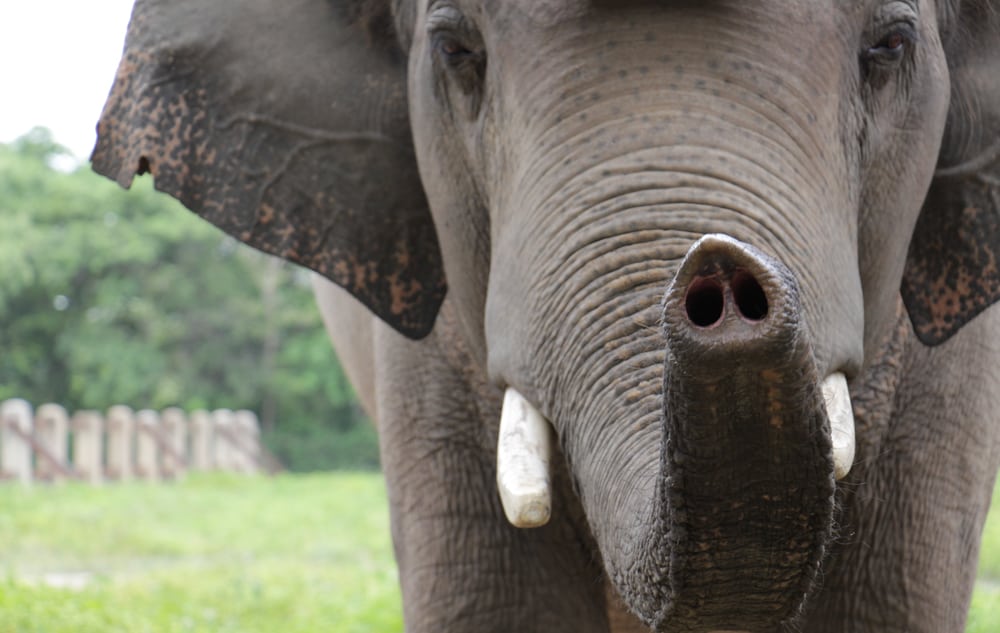 In 2012, when Sakor's habitat had been fragmented and degraded, he left the forest to find food and shelter.  Unfortunately, he wandered into human populated areas of Koh Kong.  Inadvertently, Sakor became destructive, destroying telephone poles, damaging plantations, blocking traffic, and threatening the safely of villagers.  Without success, villagers and plantation workers tried to drive him out of the area, truck drivers even attempted to push him off the road.  After Sakor caused cars to collide, the provincial governor asked the Forestry Administration and Wildlife Alliance to remove Sakor for his own safety and the safety of the villagers. He was brought the Phnom Tamao where he lives a life free from conflict with humans and receives full time care from our elephant specialists.
Lucky was just six months old when she was found alone in the forest.  Her mother was most likely killed by hunters, leaving her alone and unable to fend for herself. At such a young age, there was no way she would be able to survive in the forest, so she was brought to Phnom Tamao to receive full time care.  Eight years later, Lucky took on the roll as Chhouk's surrogate mother when he arrived at the center.  Lucky's kind and gentle demeanor has touched the hearts of thousands who have met her.  She has become our elephant ambassador, inspiring the next generation of Cambodians to become environmentalists.  In 2015, Lucky contracted EEHV, a virus that is fatal to over 90% of the elephants infected by it. After lots of care, she has almost completely recovered and her valiant will to live has inspired us once again.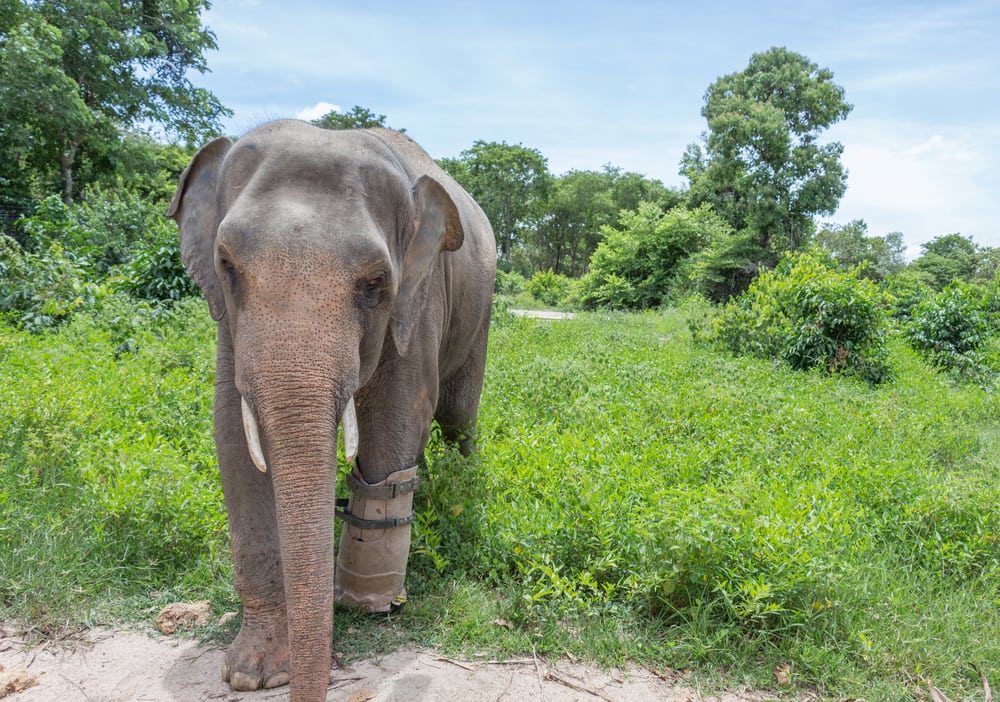 Chhouk was also just a baby wandering alone in the woods when he was brought to Phnom Tamao. The biggest difference between his rescue story and Lucky's is that Chhouk's foot was caught in a poacher's snare.  Our experts cared for him in the forest for two weeks, gaining his trust, before they brought him to Phnom Tamao.  Unfortunately, Chhouk's foot was badly infected and had to be amputated in order for it to heal.  His injury never slowed him down and he has now become the first elephant in Cambodia with a prosthesis! His prosthetic leg allows him to keep up with the other elephants at the center.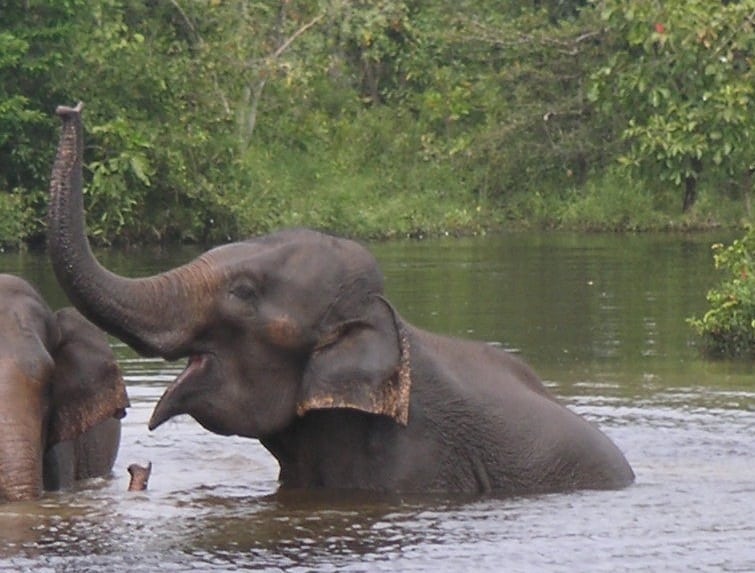 As humans increased their land usage, Jamram's forest home became smaller and smaller and food resources became limited. As a result, Jamram left her herd in the forest and began raiding crops in the nearby villages.  The villagers tried to get rid of her, but this is not an easy task.  When Jamram was moved back into the forest she continued to return to raid the same crops.  Afraid she would be attacked, Wildlife Alliance and the Forestry Administration were forced to bring her to Phnom Tamao Wildlife Rescue Center.  She is now out of harm's way and is provided with all her favorite foods!
Together, these elephants have been victims of the main issues that threaten the survival of Asian elephants: human-elephant conflict, the wildlife trade and habitat degradation and loss.  To learn more about what we do to protect elephants from extinction visit our Elephant Alliance webpage. [Elephant Alliance page] Considered incredibly smart and altruistic, the largest living land mammal is now facing extinction.  By joining the Alliance, you can help us save one of the world's most iconic animals.