Update: Cambodia has relaxed its Covid restrictions so add Cambodia to your must-visit list! Our behind the scenes tour at Phnom Tamao Wildlife Rescue Centre is an unforgettable experience, just a stone's throw from capital Phnom Penh!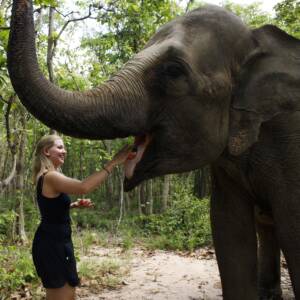 Here's 5 reasons to book a 2022 Behind the Scenes tour at Phnom Tamao Wildlife Rescue Centre:
1. Walk with giants and see some innovative cooperative care
Do what you have always dreamed of: walk through the forest with the rescued elephant Lucky. After, witness how our expert keepers use cooperative care to change the prosthetic leg for elephant Chhouk! Hear how all four of the rescued elephants came to live at Phnom Tamao.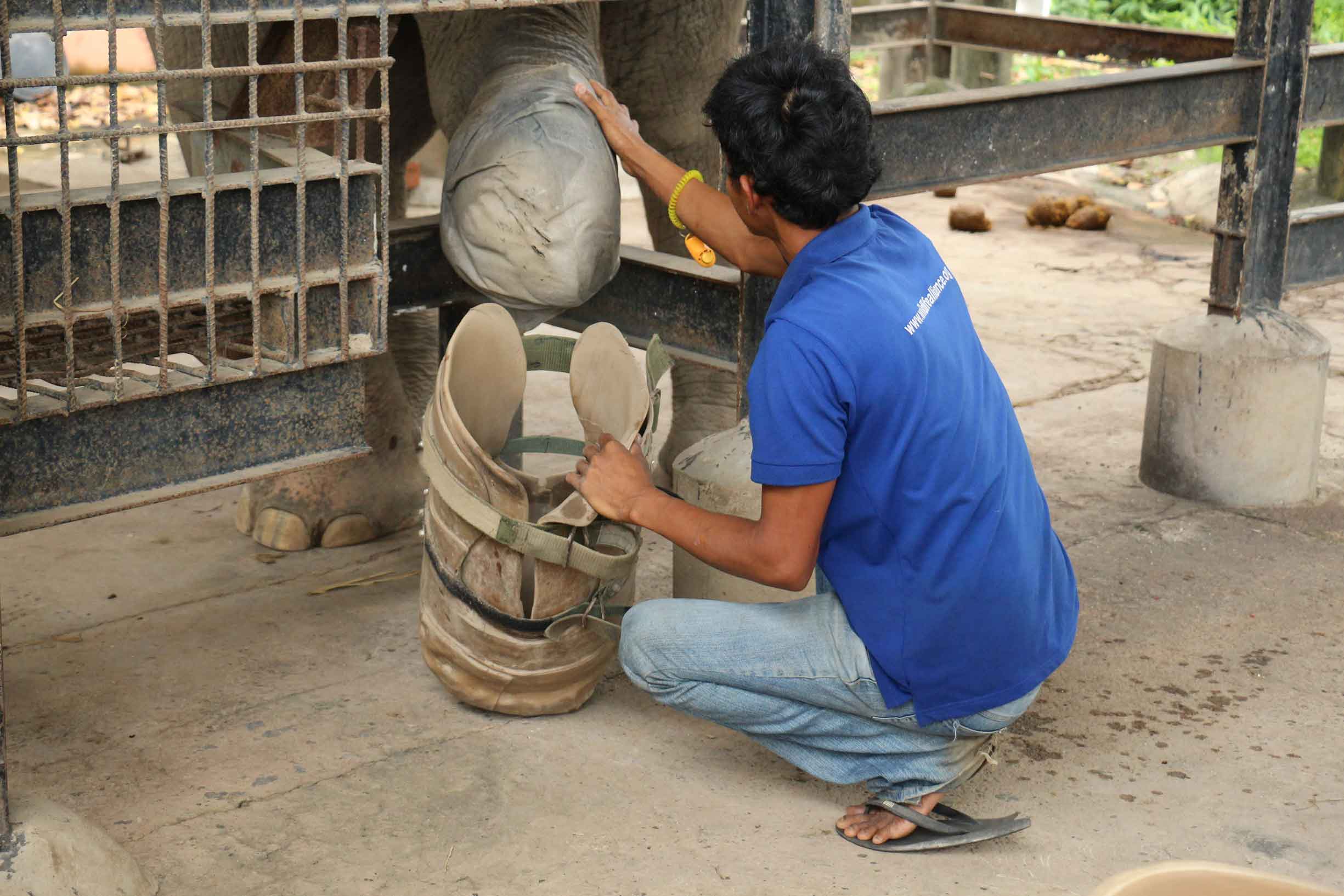 2. Pileated gibbons, sun bear, clouded leopard, cute monkeys, smooth-coated otters, tigers and much more! 
Learn about many different endangered species that are native to Cambodia and the pressures that they are under. Hear the rescue stories of the ambassador animals and hand feed them some treats!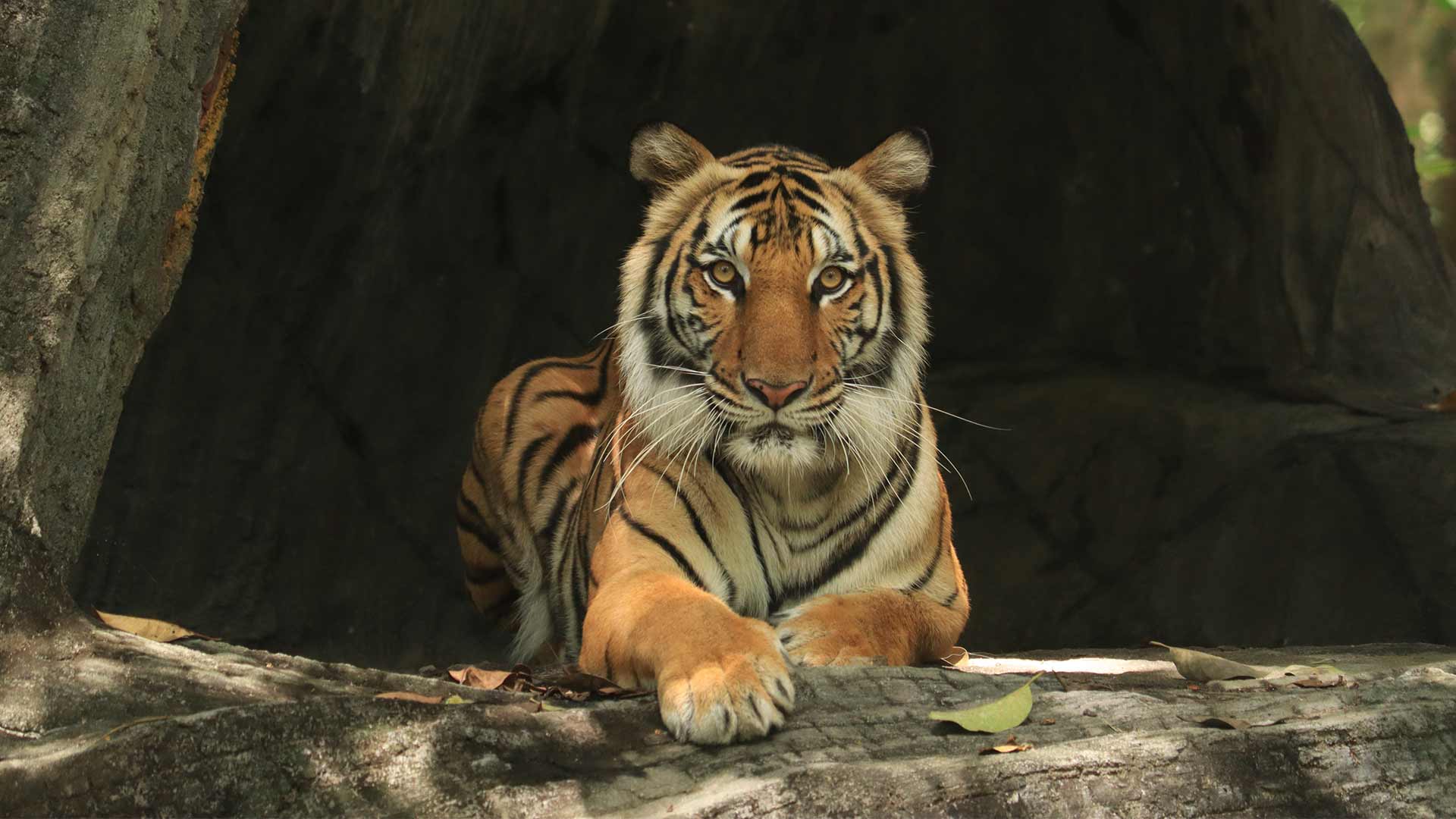 3. Expert Tour Guides
Take advantage of the knowledgeable tour guides, who are there to make your experience unforgettable and answer any questions you may have. Let them know if there is a specific animal you are especially excited to see!

4. Exclusive Access to Cambodia's biggest Wildlife Sanctuary
Not many people have had the chance to see how an elephant's prosthetic leg is changed, hand feed a binturong, and have monkeys jump on their head all in one day! Only on a behind the scenes tour with Wildlife Alliance at Phnom Tamao!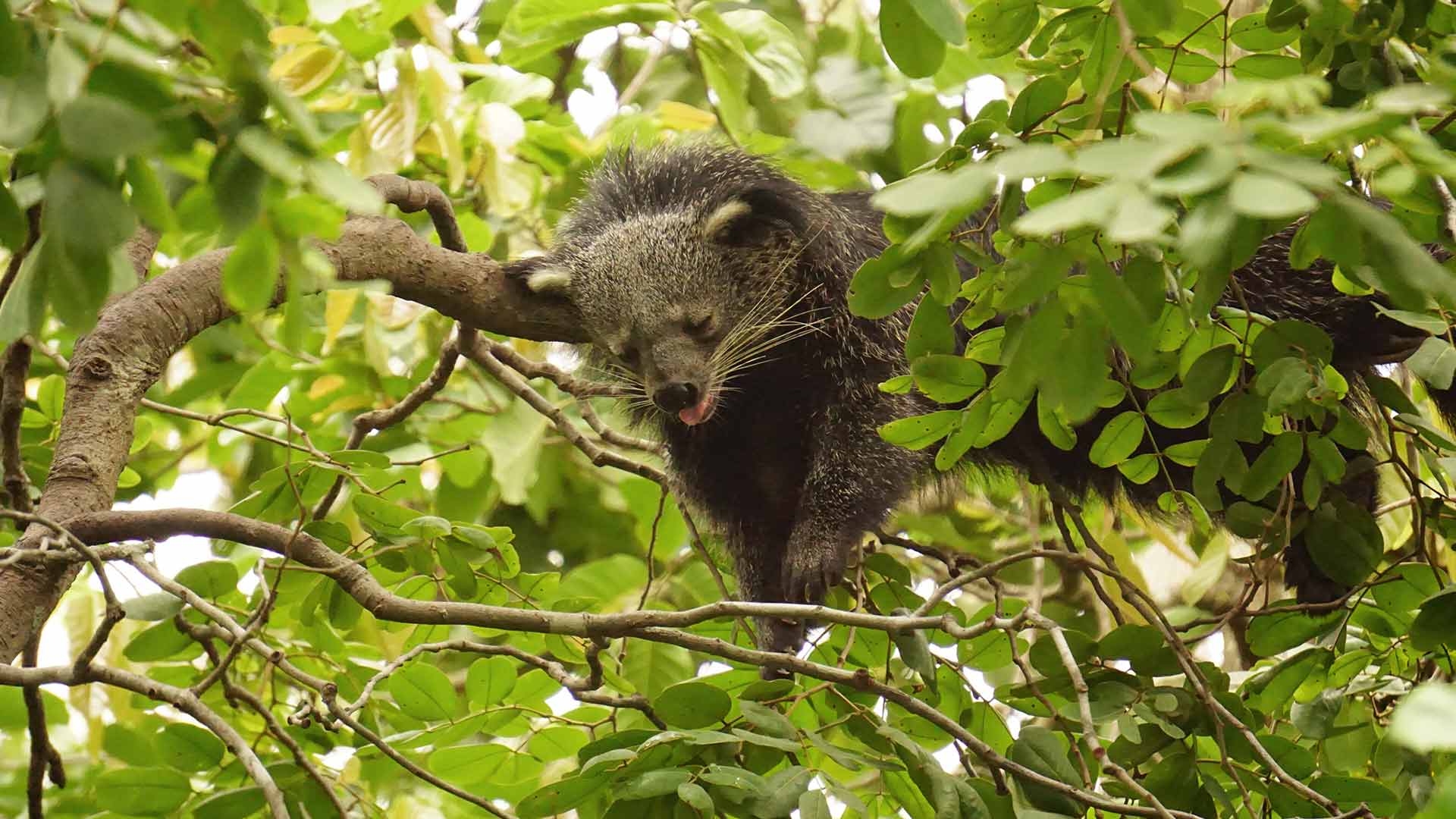 5. Hassle free tour from Phnom Penh
This tour is all inclusive of transport, food, drinks and anything else you may need to have a worry free day right from the city.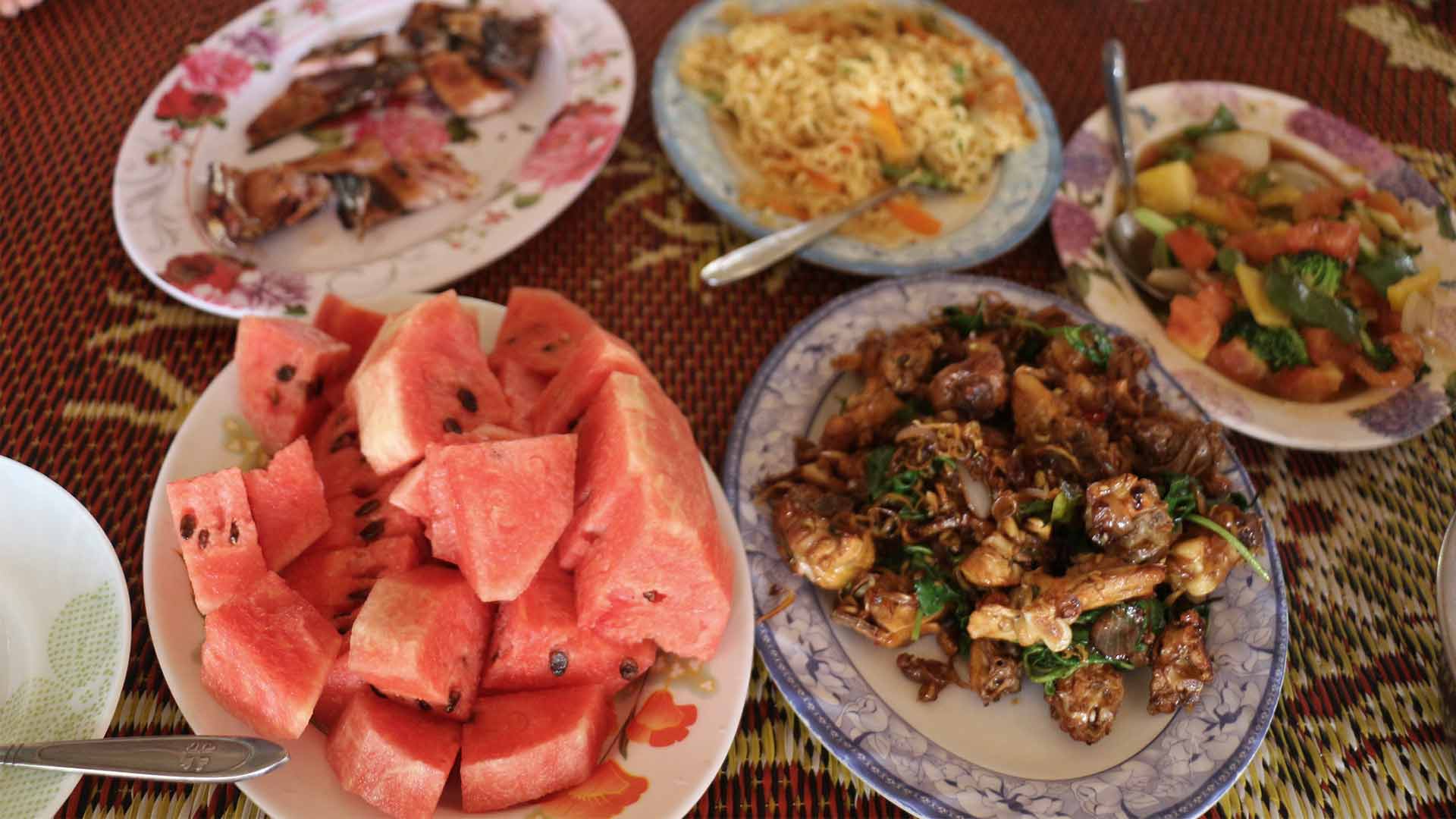 But don't take our word for it! Check out our recent reviews on TripAdvisor
Government owned property that houses an array of different species, but native and foreign. The Wildlife Alliance NGO operates here with the goal of returning around 80% of the inhabitants... read more back into the wild, although a couple of species such as the elephants are permanent residents due to an array of circumstances.

I wouldn't recommend coming here if you're not doing the tour because you just won't have access to the same enclosures and it would be extremely difficult to navigate without your own vehicle (which the tour has their van making each stop much more accessible). Also there aren't any signs or anything explaining the story behind each animal and exhibit so again, just do the Wildlife Alliance "Behind The Scenes" tour if you're interested in attending.

1693_Travel


July 12, 2022
Frequently Asked Questions (FAQs)

Q: If I do not have time to participate in the full tour, can I do a half- day tour?
A: Yes, we can arrange a half-day highlights tour if your schedule does not permit a full day! This works best if you can join in the morning and have until 12PM or 1PM at the center. This will ensure you experience our highlight activities before taking onward transport to your next destination! As the tour operates as a much needed fundraiser- providing the largest source of funds for our animals- we cannot offer discounts for half-day tours. Onward transportation is also at the guest's expense, however we can help organize private taxis if needed!
Q. Why t-shirt painting?
A. Lucky used to paint t-shirts when the tour first started back in 2014. When she contracted EEHV, a life-threatening elephant herpes virus, we paused the elephant painting experience to allow Lucky to fully recover. We have recently reintroduced the t-shirt painting with Lucky as a form of enrichment to her day. All of Lucky's training is and always has been conducted using positive reinforcement and this applies to the painting also. This means that, primarily, it is completely up to her if she doesn't want to paint and secondarily, if she does paint then many yummy fruit treats are given as a reward. The activity only lasts around 20 minutes or so and she only does it when there are guests on the Behind the Scenes or Elephant Keeper for a day tours. We find that Lucky really enjoys the t-shirt painting and meeting the guests and is an exciting activity for her and the guests to enjoy together!
Q: Can I take my own transport and meet the tour at the center?
A: We prefer if guests join our tour van as the ride down gives our guides a chance to explain a little about Wildlife Alliance's work and their own interests in conservation, as well as an opportunity to get to know the guests! We also stop at a local market to pick-up fruit for the animals before arriving at the center. As we drive between sections throughout the day, our guides also share information about the park!  As morning traffic can sometimes be unpredictable, this can also result in guests arriving with their own transport having to wait for us.
Q: Do I have to join the 'behind-the-scenes' tour to visit the center?
A: No! There are other tours operating at the center and guests are welcome to visit independently. However, please note that these other options do not give access into our private areas to interact with our ambassador animals!
Q: How do I visit the center independently?
A: We recommend hiring a private car rather than a tuk-tuk as the drive to the center can be quite hot and dusty. A private car can cost 40-50USD for the full day. Ticket entry costs 5USD per adult, and 2.5USD per child. The car can enter the center to drive between sections, as enclosures are spread within 6000 acres of regenerated forest! At the ticket gate there are maps available to help you navigate the center, and you can also request a government-appointed English-speaking guide if there is one available for a donation of 15USD being the norm. They can share stories of the animals and ensure you see the park's highlights as there is limited signage at the center. The center is open from 9AM-5PM and we recommend visiting in the morning as the animals are more active before the heat of the day sets in!