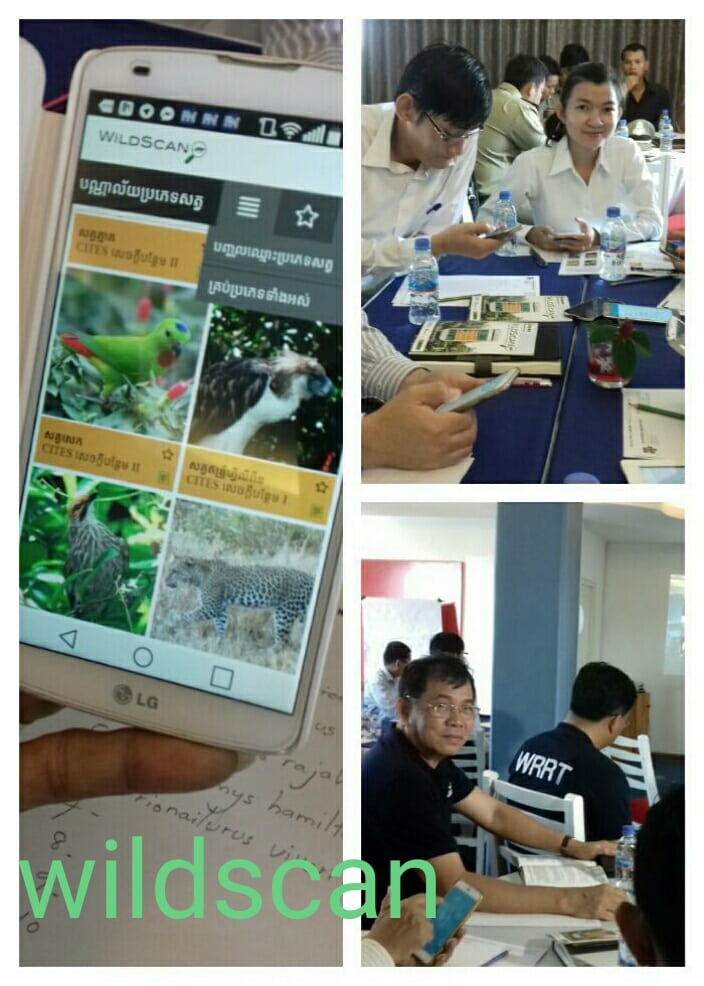 On July 14, Wildlife Alliance, together with Bangkok-based partner Freeland, launched the Khmer version of WildScan app. This was not only a fun but very important and useful information session for field staff and officers from Customs and Excise, Ministry of Environment, Forestry Administration, WWF, Conservation International, Wildlife Conservation Society, BirdLife International, and Wildlife Alliance. Funded by USAID's ARREST program, WildScan helps law enforcement and the general public to not only quickly and easily identify protected species by providing photos, critical information and identification clues for more than 350 species but also file reports on wildlife crime. Yesterday's launch included an informational session on how to use the app and a field trip to Phnom Tamao Wildlife Rescue Center allowing participants to practice identifying wildlife using WildScan. This is a great tool that will help Wildlife Alliance and other agencies who are at the frontlines to protect Cambodia's natural heritage. WildScan is available in English, Thai, Vietnamese and Khmer – download it today! Free download on Iphone and Android.
Phnom Penh Post wrote: The app helps users identify animals using photos and a process of elimination and contains 600 pages of information about 350 animals. It also links them to wildlife crime hotlines and animal rescue centres, where users can anonymously lodge reports if they notice something amiss. Amy Van Nice, Wildlife Alliance's deputy program director, said the app could be used by anyone – from jungle-exploring tourists to restaurant diners.
According to USAID, the mobile application is designed to help law enforcement officials respond to wildlife trafficking, an illicit trade estimated at $19 billion per year and run by organized criminal syndicates. WildScan contains photos and critical information for over 280 endangered species and illegal wildlife products commonly trafficked into and throughout Southeast Asia to assist in proper identification and rapid response.