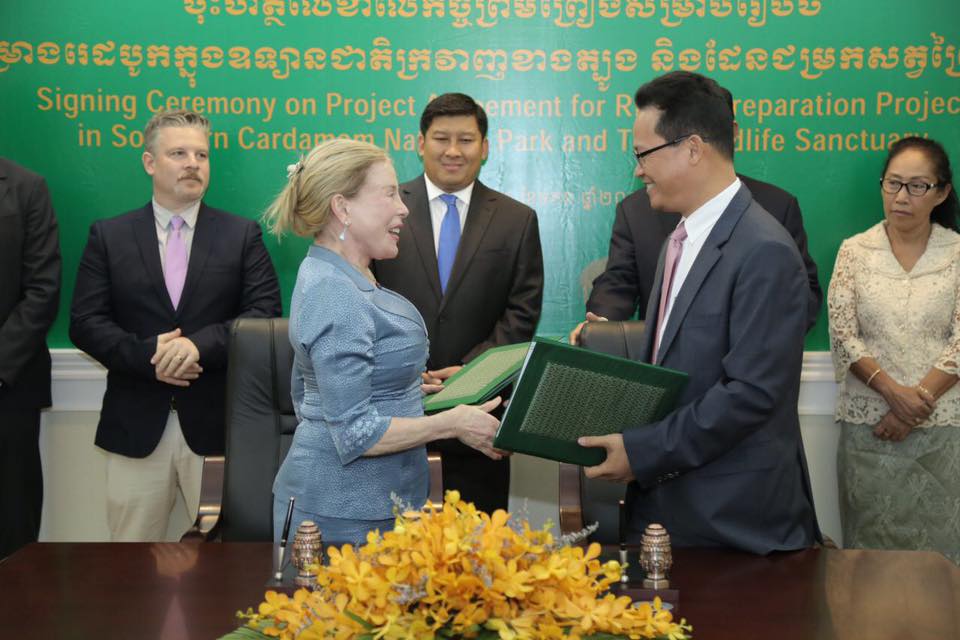 Wildlife Alliance and the Cambodian Ministry of Environment recently signed an agreement to develop and implement Cambodia's largest REDD+ program in the Southern Cardamom National Park and Tatai Wildlife Sanctuary. The goal of REDD+ (Reducing Emissions from Deforestation and Forest Degradation) is to contribute to climate change mitigation actions by attaching value to standing forests through carbon credits. Deforestation and forest degradation is one of the leading causes of climate change, responsible for ~15% of greenhouse gas emissions. In order to effectively and sustainably combat climate change, large forests must be protected from deforestation. In addition to being one of the leading causes of climate change, deforestation also leads to flooding, soil erosion, and habitat loss for the world's biodiversity. This new REDD+ project will generate sustainable financial support to protect 500,000 hectares of the Cardamom Rainforest Landscape. The Cardamom Rainforest is worth more standing than cultivated as it is one of the largest and most biodiverse rainforests in Southeast Asia.
Under the new REDD+ project, the Cambodian Government will be able to sell carbon credits from the Southern Cardamom landscape. The revenue will finance the long-term protection of the landscape and support sustainable local livelihoods and rural communities. "REDD+ in the Cardamom landscape will be the third effort in establishing sustainable financing support for the protection and conservation of forests in Cambodia. It proves that Cambodia is ready for performance based payment in climate change mitigation framework," said H.E. Say Samal, Minister of Environment. Brian Williams, Regional Director of Asia for Wildlife Works, commented that the project has the potential to "position Cambodia as a global leader in REDD+." Wildlife Works is one of the world's leading carbon project developers.
It will take two years before Cambodia is able to start selling carbon credits for the Southern Cardamom Rainforest, so make a donation to help the Southern Cardamom Forest Protection Program rangers continue to protect this critical landscape.