The wildlife trade is a billion dollar industry that threatens the survival of many of the world's endangered species. The Wildlife Rapid Rescue Team (WRRT) was established in 2001 in partnership with the Cambodian government to crack down on the illegal wildlife trade that was rampant throughout Cambodia. To date, the WRRT has rescued over 56,000 animals and confiscated large quantities of animal parts and other contraband.
Challenge
The illegal wildlife trafficking industry is a growing criminal enterprise, and is undermining governments, rule of law and growth of local communities. Millions of animals from tens of thousands of species are victims of the illegal wildlife trade each year. In 2001, this rampant and devastating illegal wildlife trade was taking place throughout Cambodia in markets and restaurants, on roads and across borders, and in the forest.
Solution
The Wildlife Rapid Rescue Team was established to crack down on the illegal wildlife trade in Cambodia. The 14-member team comprised of military police, Forestry Administration officials, and Wildlife Alliance project managers, works in concert with a covert informant network and utilizes tips received via a nationwide public hotline number to conduct undercover operations, investigate wildlife trafficking networks, and intercept shipments of wildlife along borders.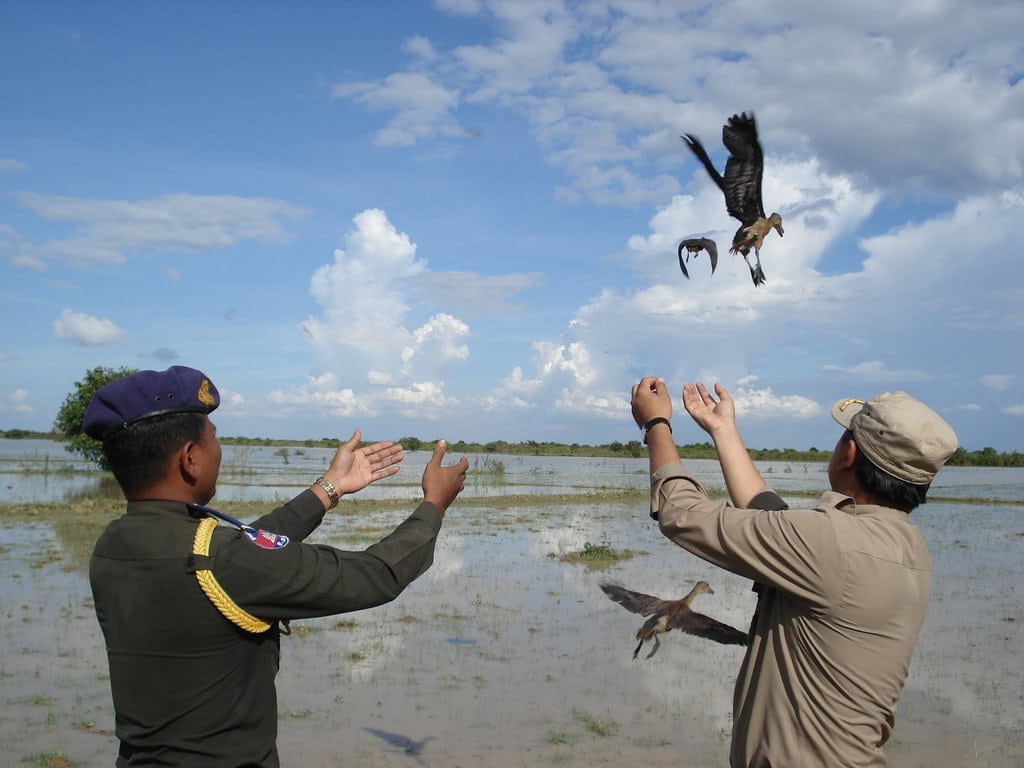 Long-Term Impact
The successful operations and ongoing presence of the WRRT have driven down this insidious trade which has devastating impacts on Cambodia's wildlife. Their work serves to protect natural habitats and rescue endangered species from the wildlife trade. The WRRT also provides education to hunters, middlemen and dealers on the current laws put in place to protect wildlife.