Our rangers rescued a Critically Endangered pangolin from a poacher. After receiving a tip from an informant, the rangers intercepted the poacher on a motorbike. Upon inspecting the bike, the rangers found a Sunda pangolin under the seat. The pangolin had deep wounds on its front foot from getting trapped in a snare. The poacher was arrested and is awaiting sentencing.
Snaring is at crisis levels in Southeast Asia and is the greatest threat facing the region's biodiversity. The hunting method is indiscriminate and affects targeted and unintended species alike. Wildlife Alliance's rangers remove tens of thousands of snares annually from the Cardamom Rainforest.
The pangolin was brought to Phnom Tamao Wildlife Rescue Center for veterinary care.
Be part of the action on nature's frontline.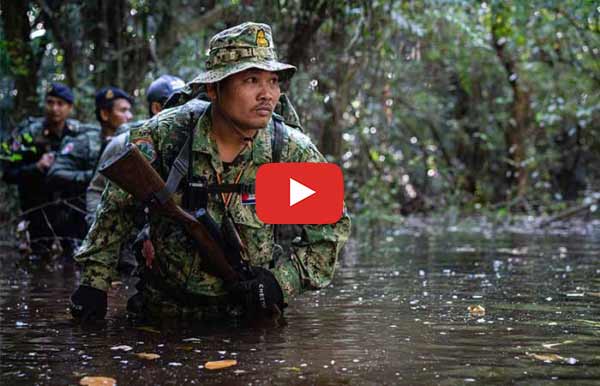 Our forest rangers work tirelessly to protect some of the world's most endangered animals in one of Southeast Asia's last great rainforests.
What do you think?
Please support our work!
Share the story with your friends.