More than half a tonne of Rosewood luxury timber and nine motorcycles were seized by Wildlife Alliance forest guards in O'Som Commune, Pursat Province. The evidence was confiscated as state property and stored in one of the eight well guarded Ranger Stations. The drivers abandoned the bikes and precious timber and ran into the forest. Ministry of Environment officials have opened an investigation in order to identify the drivers based on the number plates. The demand for luxury furniture from endangered species is driving massive deforestation all over Asia. The main markets are in China, Thailand and Vietnam. In the last few years, the price has exploded from $3,500USD to $10,000USD per cubic meter.
Be part of the action on nature's frontline.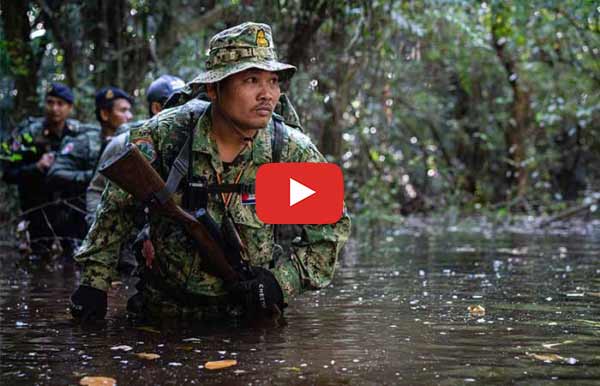 Our forest rangers work tirelessly to protect some of the world's most endangered animals in one of Southeast Asia's last great rainforests.
What do you think?
Please support our work!
Share the story with your friends.