January 02, 2017 – Chambak Patrol Station / Pheamlava village, Kompong Speu province.
This morning the team confiscated Two-wheel tractor with 21 pieces construction timber – 1.352m3
The two wheels tractor , the timber was confiscated and 2,200,000 Riels (550 dollars) transactional fine was applied.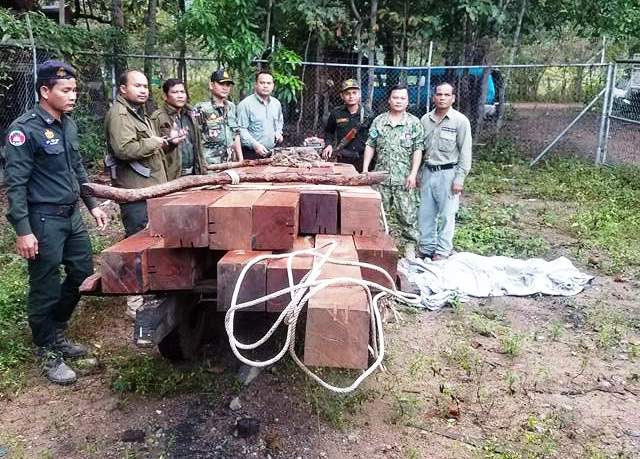 Chainsaws seized used for illegal deforestation.
What do you think?
Leave us a comment!
Please support our work!

Share the story with your friends

.