Chambak Patrol Station dismantled 87 traps specially design to catch one of the most coveted mammal. Chan Hong, the head ranger from Chambak Patrol Station said that the hunters are trapping the civets by tempting them with fresh pineapple and the traps have disastrous results.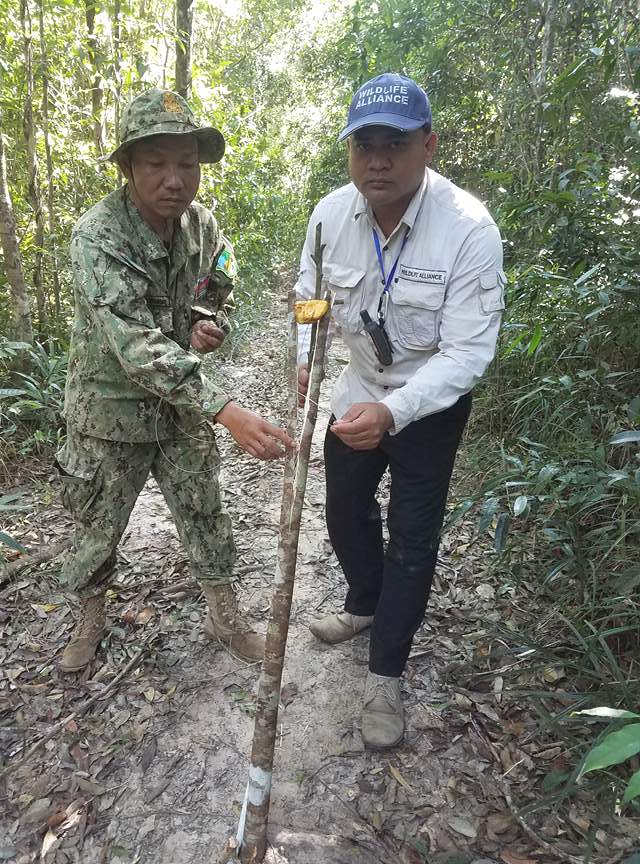 The global Kopi Luwak market drives the illegal and inhumane civet trade.  In the wild, civets are solitary and nocturnal omnivores. Their diets consist of insects and fruit, including coffee cherries. In order to satisfy the demand, suppliers of Kopi Luwak capture civets from the wild and keep them in cramped cages, feeding them almost exclusively coffee cherries. The civets become very distressed from being caged in close proximity to other civets. The extreme stress and unhealthy diet leads to severe health issues and the caged animals frequently die.
Snares removed from the forest floor.
What do you think?
Leave us a comment!
Please support our work!

Share the story with your friends

.