5 Turtles were saved from poachers last night by Trapeang Rung Patrol Station. Based on information, the rangers organised an ambush at O'Anlong, Keo area.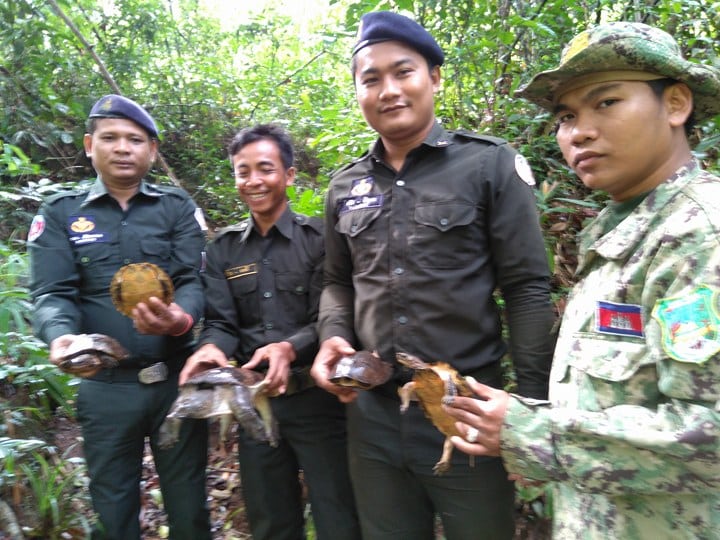 Soft Shell Turtles – Trionychidae
They are called "softshell" because their carapaces lack horny scutes (scales), though the spiny softshell, does have some scale-like projections, hence its name.
Snares removed from the forest floor.
What do you think?
Leave us a comment!
Please support our work!

Share the story with your friends

.