The Cardamom Rainforest Landscape covers 2,062,624 acres of dense monsoon forest, melaleuca wetlands, mangroves, and a vast network of rivers and estuaries that constitute the Ridge-to-Reef biosphere running from the slopes of the Cardamom Mountain Range down to the Gulf of Thailand. Continuous dense evergreen forest and good, intact wetlands are rapidly becoming scarce in Asia, and this has been blamed for the decline of many important bird species (BirdLife International, 2001). Protecting continuous forest canopy and the flow from the forest to the coast of sufficient fresh water, sediments, nutrients and vegetation particles is a conservation priority today.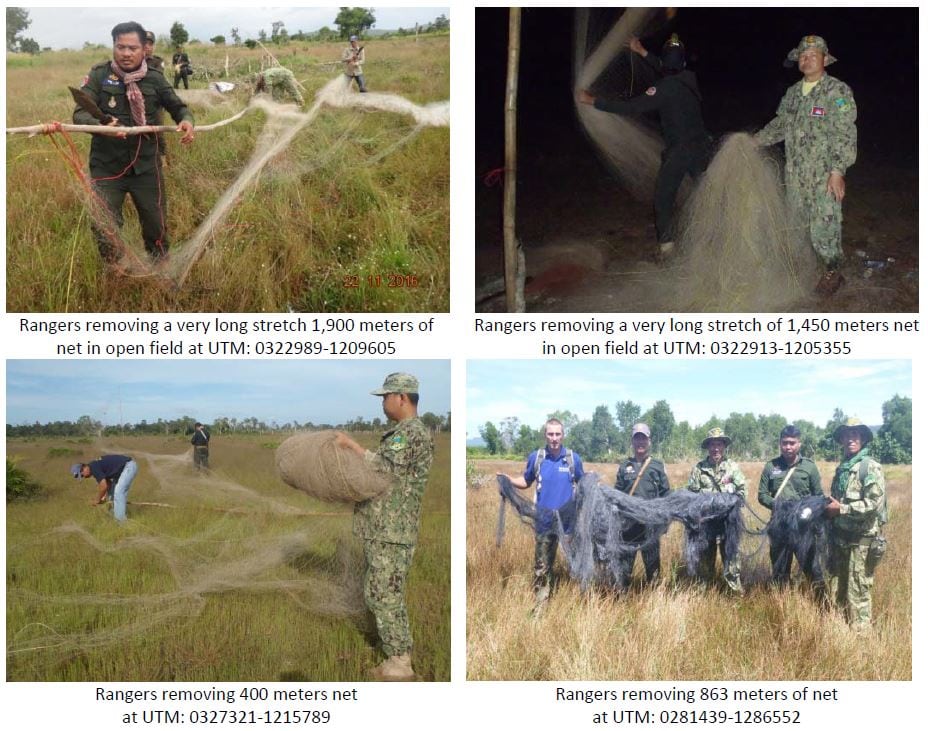 Bird netting: birds caught by mile-long nets installed along river banks and in the middle of open fields.
Cambodian mangrove swamps are unique compared to other terrestrial and freshwater habitats. Mangrove forests provide vital homes not only for local species, but also for long-distance visitors that arrive during the winter migration. The bird season intensifies our work in coastal areas in preventing bird trapping.
Forest land grabbing where individuals burn and clear the forest for their private use. Most of the land grabbing is caused by existing land owners and people from outside (from Cambodian cities, from other provinces, and even from other countries), sold by commune chiefs illegally. For these cases, only law enforcement is effective. When the ranger program started, land encroachment was at its worst along newly constructed Freeway 48 that gutted through 100 km of the Cardamom Rainforest. Rangers and Wildlife Alliance conducted on-the-ground assessments and worked with provincial and central government to return grabbed forestland back to the state, which resulted in successful cancellation of 401 illegal land claims along the Freeway.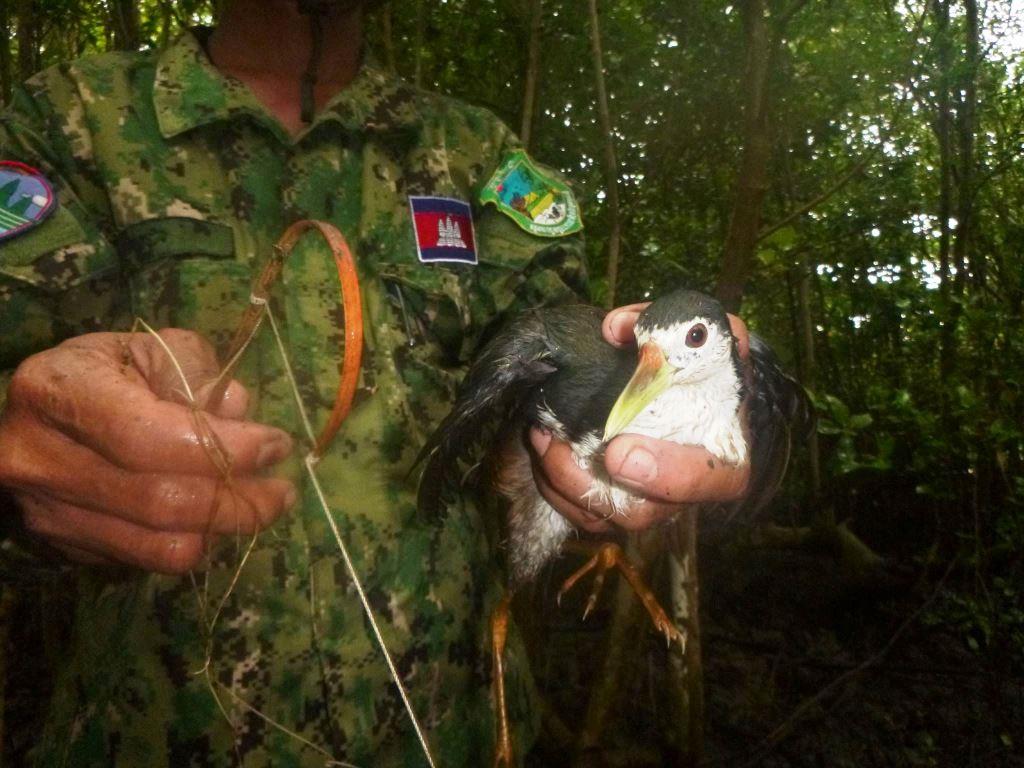 Snares removed from the forest floor.
What do you think?
Leave us a comment!
Please support our work!

Share the story with your friends

.