PHNOM TAMAO WILDLIFE RESCUE CENTER
Phnom Tamao Wildlife Rescue Center is owned by the Cambodian Government and Wildlife Alliance is one of five important organisations that operate out of this special park which acts as a rescue and rehabilitation centre for animals in need. It's a truly precious operation as all the animals come to Phnom Tamao via the illegal wildlife trade in Cambodia. With 1,200 permanent residents, Phnom Tamao Wildlife Rescue Center is a fascinating place to visit.
We spoke to the aforementioned Wildlife Alliance to tell us a little more about the park and why it's a great spot for families to visit during their time in Cambodia:
"Phnom Tamao Wildlife Rescue Centre is a great place for families to visit to learn more about Cambodia's native wildlife and how Wildlife Alliance and the Government are working together, along with other NGOs, to conserve Cambodia's forests and wildlife.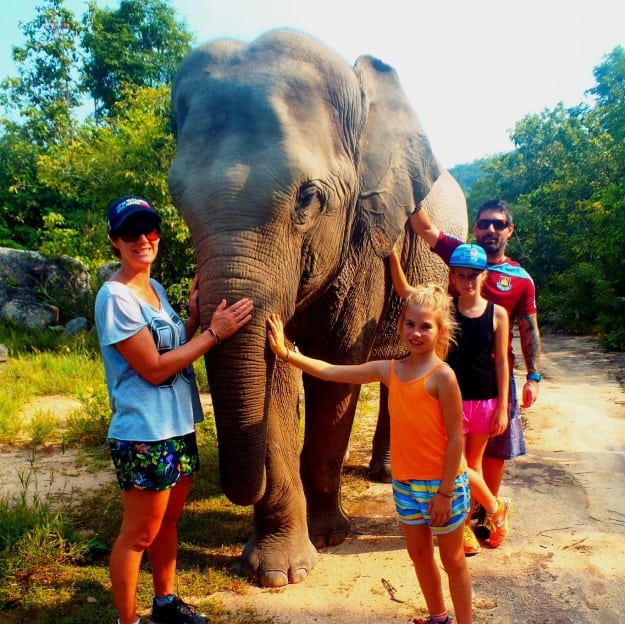 "Visitors to the park can expect to find many native species, and a few exotic ones, including many endangered species which are very difficult to view in the wild. They can also find educational centres placed throughout the park with species specific information and conservation efforts. The park is also set in 6,000 acres/2,300 hectares of regenerating forests, not only providing a beautiful green space for a picnic lunch but also serving as one of our primary release sites for rescued animals, so visitors may come across free roaming wild Long Tailed Macaques, Wild Boar, and Red Muntjac, to name a few."
Source: Wendy Wu Tours UK
[tnc-pdf-viewer-iframe file="https://www.wildlifealliance.org/wp-content/uploads/2018/03/The-very-best-things-to-see-and-do-in-Cambodia-for-families.pdf" width="100%" height="500px" download="true" print="true" fullscreen="true" share="true" zoom="true" open="true" pagenav="true" logo="true" find="true" current_view="true" rotate="true" handtool="true" doc_prop="true" toggle_menu="true" language="en-US" page="" default_zoom="auto" pagemode=""]