Post by ID – Wildlife Alliance ranger
The Wildlife Alliance rangers' job is to patrol the forest, catch offenders, save the animals and to apply the law whenever necessary in order to preserve one of Southeast Asia's last great rainforests. On average, the ranger teams patrol 25 miles a day by foot, motorbike or car. The patrol area each ranger station is responsible for covers between 69 and 112 hectares. There are many factors that influence the results: weather conditions, holidays, fatigue; but often luck is a big factor. Catching an illegal logger is often about passing by at the right moment in order to hear the chainsaw working. It's about timing and time spent in the forest.
What about the wild animals caught in traps? They don't make any noises, they don't scream. How do we save them and how we make luck be on our side?
Saving wild animals is all about understanding the forest. The fresh cut trails, the foot prints, the traces of motorbikes traces, having a good feeling of the terrain are the key points for a ranger's daily basis.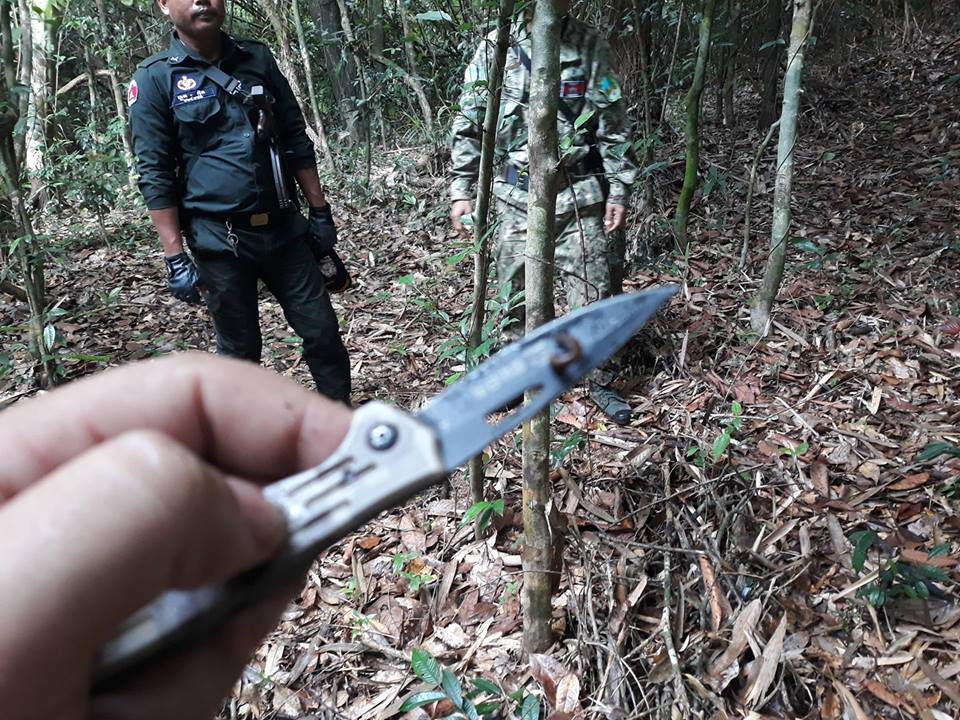 The leaches are crawling on our feet. Well, they need to eat too :)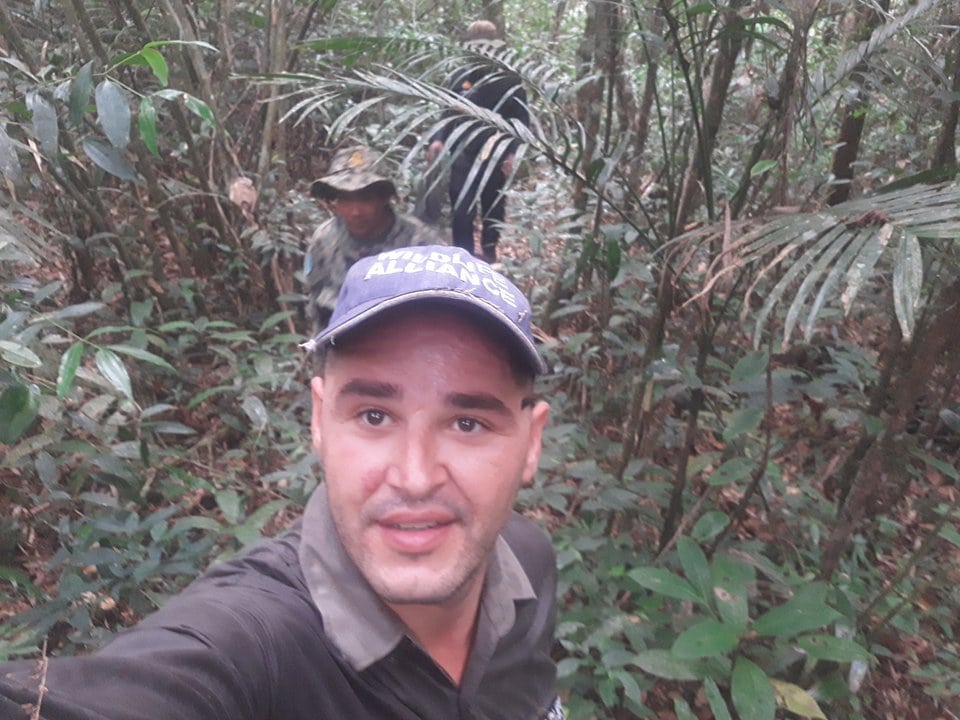 Sweating, free gym session
It's hard to see the traps (the nets are green) but paying attention makes the difference between life and death. The animals we find in traps depend only on fate, their fate. Sometimes we find big mammals like sambar deer, bears, leopards, muntjac, etc… and sometimes small animals like turtles, birds, lizards, snakes, etc…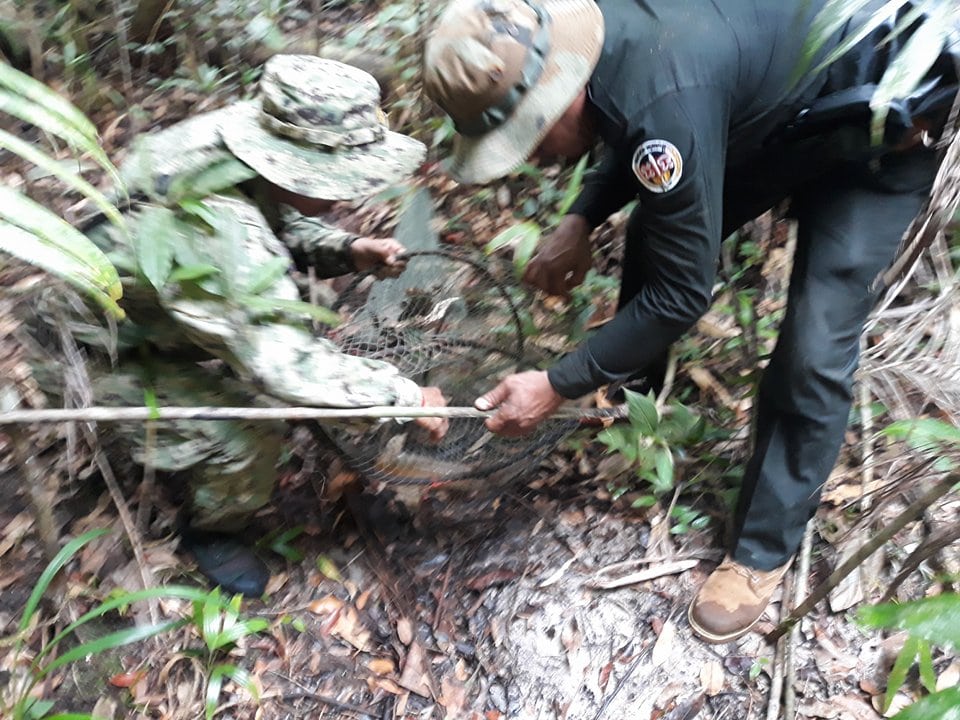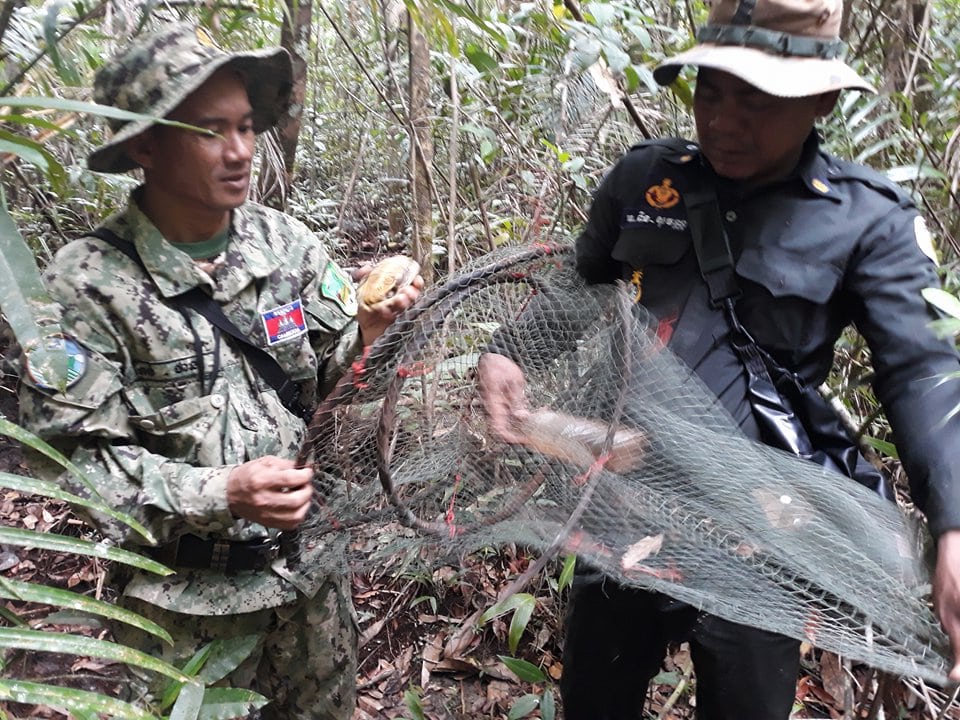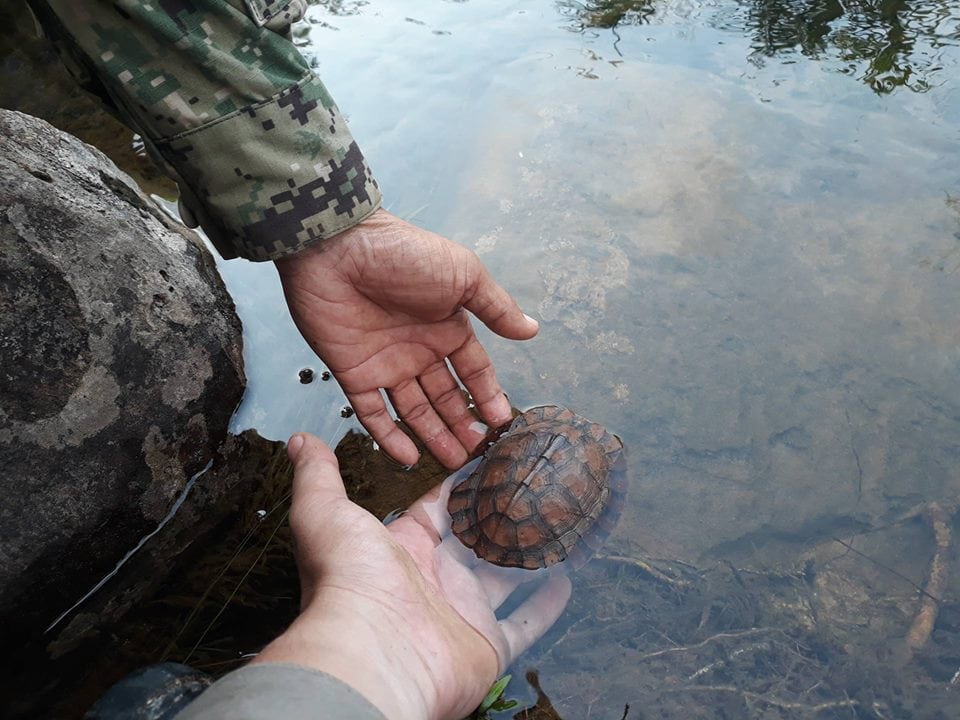 It is worthwhile trying to save just one turtle? Are some animals more important than others?
Saving one animal won't change the world but it will change the world for that one animal.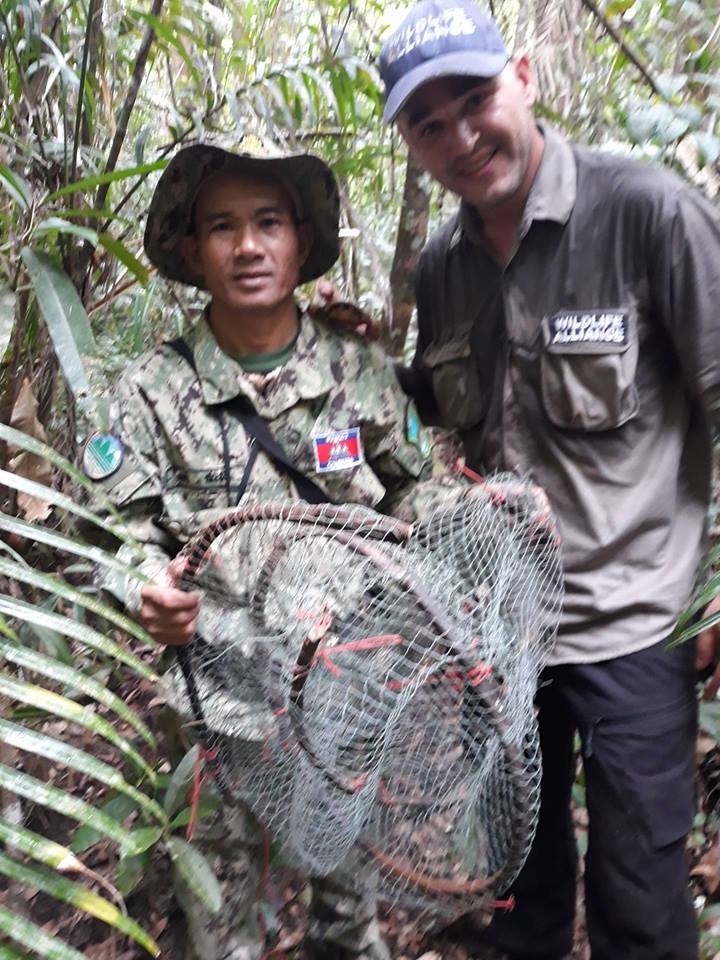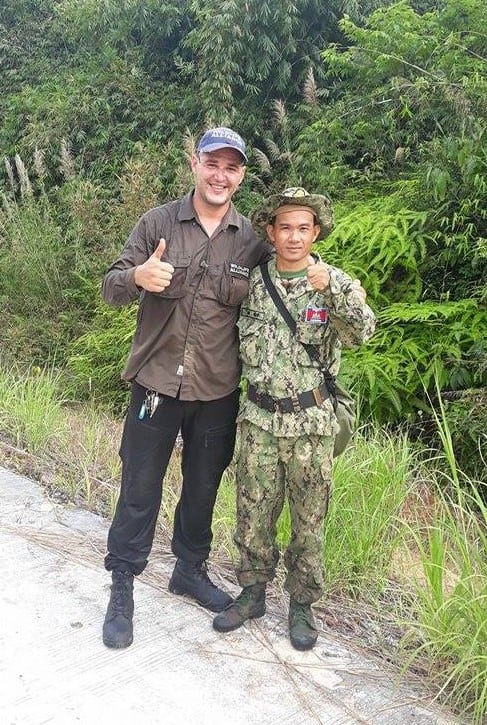 MoE Thon Than, 42 year old. He has been working with Wildlife Alliance for the last 8 years.  He is the one who taught me the most about the forest.