Our snare bracelets are not only a hot fashion item, but each and every one of them represent a life saved! The snare material is pulled out of the forest by our Rangers and comes to us straight from the forest floor. Every bracelet is hand made by our team, and is a stark reminder of the number of animals that are caught every day in these crude traps.
Available now when you visit us on our Behind the Scenes tour or from the Wildlife Alliance Cambodia office in Phnom Penh. Thank you so much to everyone who has purchased one of these bracelets. We hope you wear it with pride, knowing that you have saved a life!
Snares are weapons of mass destruction!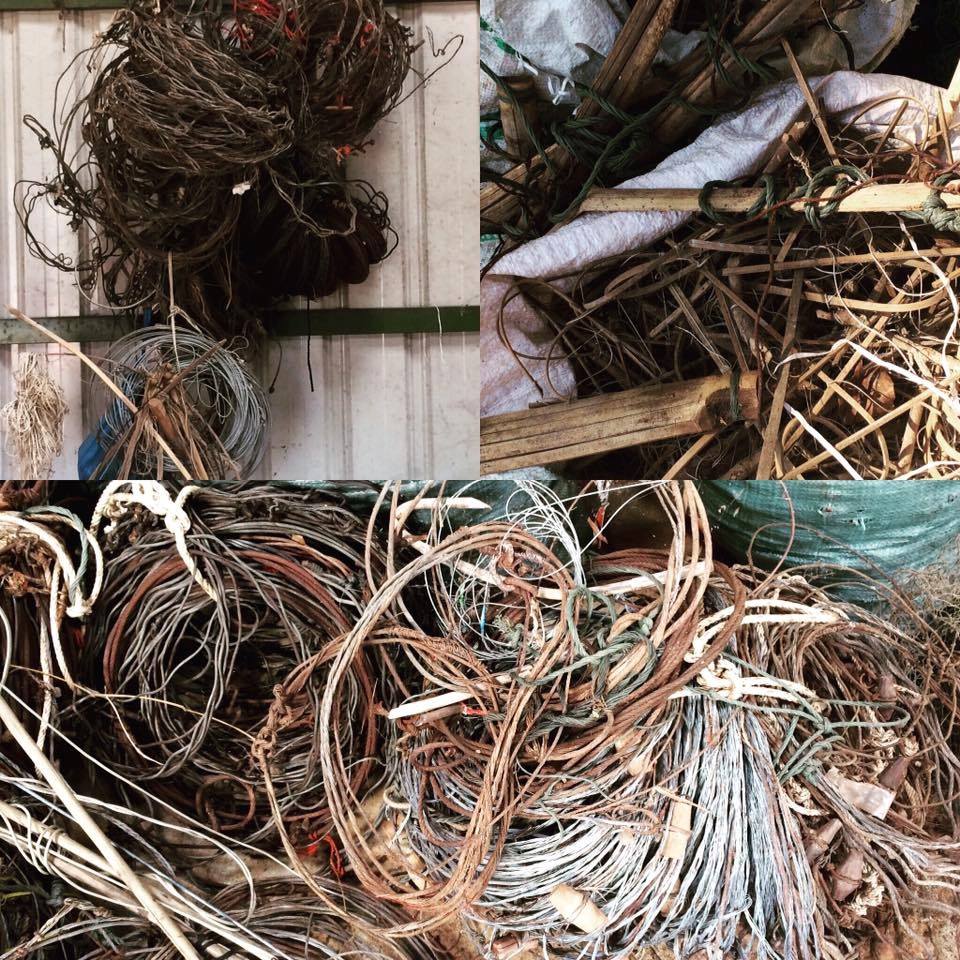 Snares removed from the forest floor.
What do you think?
Leave us a comment!
Please support our work!

Share the story with your friends

.